BIA-2HP15ABS - Bianco Vulcan 6.5HP Twin Stage Engine Driven Fire Pump - Powered by Briggs & Stratton
Description
The Bianco Vulcan 6.5HP petrol powered fire pump is using the next generation motor powered by Briggs & Stratton. This portable engine-driven pump is ideal for fire prevention of properties and farms where power is not available. As bush fires can spread quickly in our hot climates, a quick start engine that has a "Quick Start Promise" is what you need to prepare your property.
High-pressure portable pumps are also ideal for farm crop spraying or water transfer. When you have a heavy pump on the back of your work ute, you want your pump to have a strong sturdy roll frame and a heavy-duty fuel cap so you don't end up with petrol split over your vehicle.
For water transfer of large volumes of water where high pressures are not required, check out the Bianco Vulcan Tanker & Gusher pumps listed below.
Features
6.5HP Twin Stage Fire Pump
Single cylinder, 4 strokes, forced air-cooled, OHV engine
Heads to 80 metres
Flows to 300 l/min
Suction to 6m/120s
1 x 1.5" 2 x 1" BSP male discharge ports
1 x 1.5" BSP male suction port
Rubber mounting feet
Custom Built Frame
Low Oil Level Engine Protection
Low Oil Sensor
Full Serviceability
Heavy-Duty Fuel Cap
Applications
Fire Fighting
Water Transfer
Tank Filling
Crop Spraying & Irrigation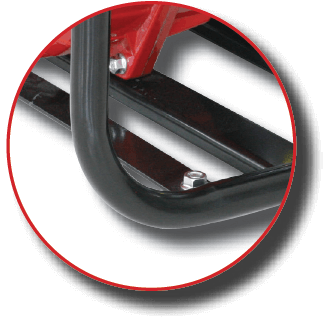 Roll Frame
Custom engineered easy access roll frame that provides ongoing protection of the pump and engine whilst being fully accessible for ease of servicing.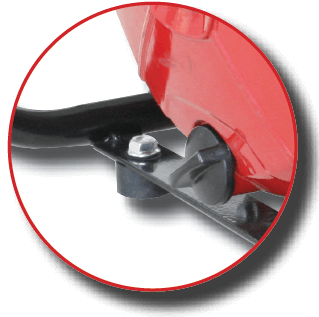 Rubber Mounting Feet
Integrated rubber mounting feet pre-fitted to the frame reducing vibration and movement during operation.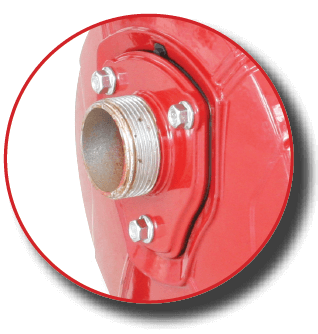 Suction Port
1 x 1½" BSP male Suction Port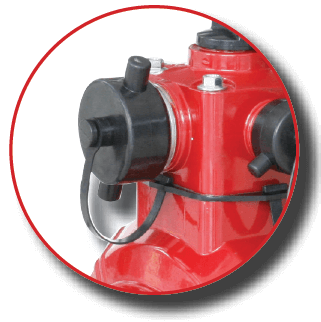 Discharge Port
1 x 1½", 2 x 1" male Discharge Port for ease of connection to multiple hose sizes.
Spark Arrestor
Pre-fitted spark arrestor with directional deflector designed to prevent rogue sparks from igniting the surrounding area when in use.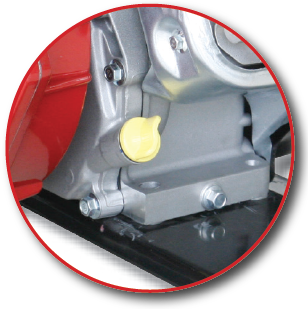 Low Oil Protection
Each engine has been pre-fitted with a low oil level sensor to prevent running the engine dry of oil.